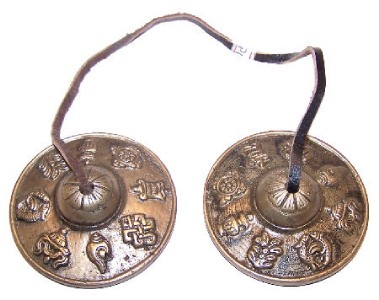 Some days, and let's be honest, Mondays in particular, it's hard to get through the day without feeling crazy stress. I know. I used to be a stress monster. Then my friend Anthony Snider turned me onto a meditation bell for my computer. Genius!
Of course, you can use it to time your meditation when you're away from your usual spot, but Anthony suggested I use it all day to stop stress before it gets too out of control. And you know what? It works. My overall tension level is much lower at the end of the day, making it easier to unwind after work. That's a clear win.
Choosing a timer
I chose a timer that has a setting for regular intervals (say, every hour) and random settings. When it's time, there's a gentle two-part gong: the first one signals you to get ready, the second is your meditation time.
Using the timer
This simple thing has really helped me keep stress under control. Sure, it can be a little embarrassing if the thing goes off during a phone call because I forgot to mute, but the tiny warning bell gives you time to shut it off before it's too noticeable.
When I hear the gong, I stop what I'm doing and do one or more of the following:
Take a series of deep breaths to clear my head and release tension.
Do some neck and shoulder stretches to undo the knots that occur from too much computer time.
Visualize myself being really successful at something I'm doing.
I know it sounds a little kooky, but I'm telling you it's had a major impact on my work day. These mini-meditations are an important part of my "relaxation regimen", just like my longer morning sessions. I've written about the success I've had with those to improve creativity and problem-solving and enhance productivity.
Gonna try it?