Twice monthly we dust off the interviews we did for our book, Be A Writer, so you can learn what makes other writers tick. Catch up on the series here.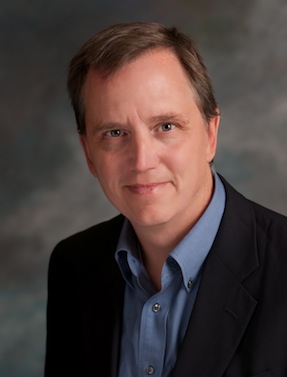 Dan Whittle is the Cuba Program Director for the Environmental Defense Fund, a national nonprofit organization that links science, economics and law to create innovative, equitable and cost-effective solutions to society's most urgent environmental problems. Before joining EDF, he worked as a policy advisor to the Governor of North Carolina, as a lawyer and lobbyist for Indian tribes, and as a wilderness guide in Alaska.
Be a Writer Like Dan Whittle
1. What kind of writer are you?
I am a lawyer and advocate and I write mostly to convince other people to think or to do something. Unlike a lot of lawyers, I don't spend much time in court before judges and juries. Instead I work to protect the environment by convincing Congressmen and state legislators to enact strong laws and policies. Often my goal is simply to make people aware of an environmental problem, like global warming or over-fishing. Sometimes I want to encourage them to get involved in solving those problems. This requires a lot of writing. Often I take complicated scientific concepts and data and try to translate them into plain English that makes sense. I write reports, journal articles, testimony, opinion pieces for newspapers, and draft legislation. I am not a professional writer, but the nature of my job requires that I write professionally. In fact, writing is perhaps the most essential tool of my trade.
2. Why do you write?
First and foremost, I write to organize my thoughts. Writing helps me figure out what I want to say and how I want to say it. I am most successful when my writing is persuasive. I write to motivate others to take some action like write a letter to a Congressman, attend a rally, eat organic foods, or recycle at home.
3. What made you want to be a writer?
I am not sure I ever wanted to be a writer. As a kid, I liked to argue, but wasn't fast enough on my feet to win many debates with my older brothers. So I began to write down what I wanted to say and found out that my written arguments made a lot more sense. In high school I was asked to be a cub reporter on the school newspaper and that was really fun. That is when I really started to enjoy writing.
4. What advice would you give to a fellow writer who was just starting out?
Just do it. Really. Don't get frustrated if what you write doesn't sound quite right. Don't worry if you have trouble finding your own voice. Keep at it. Make practicing fun. Write about your dreams when you wake up, make up a poem when you're eating breakfast. Take one of your favorite songs and write different words for it. Before you go to bed, write about your day, even if you don't think much happened that day. And read. Newspapers, novels, comic books, poems, anything. The more I read, the better my writing is.