Updated October 2022
Small Business Saturday® is coming up fast. We helped Staples create a series of articles to help small business owners make the most of the big day. Here's a quick round-up.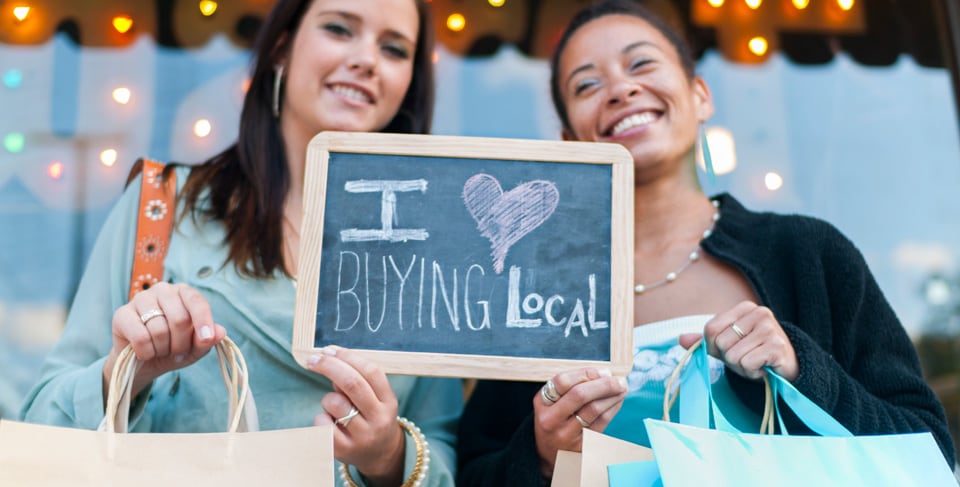 Get Set for Small Business Saturday Sales
Small Business Saturday gives small business owners a terrific opportunity to get their share (and maybe even more) of holiday spending between Black Friday's consumer chaos and Cyber Monday's digital deals. So be sure to make the most of this event for your retail business. Try these tips for getting ready:
Promote with direct mail
Collaborate with other retailers
Hold a contest
Create a friendly environment
Give promotional gifts
Read the article for more details on preparing for the big day.
Online Marketing Tips for Small Business Saturday, Cyber Monday & Beyond
The stockings were hung by the computer with care...
That's not exactly how Clement Clarke Moore wrote it, but here in the 21st century, that's kind of how it works. Time-crunched shoppers rely on the Internet for gift ideas, money-saving opportunities and more. That's why it's smart to harness the power of online marketing to drive sales on Small Business Saturday and Cyber Monday. Here are some tips to help you get more from your digital marketing:
Leverage social media (and don't forget LinkedIn)
Develop a mobile app
Get the details on using digital marketing.
5 Things to Do (or Not Do) for Small Business Saturday
Small Business Saturday can be big business or a big let-down. It all depends on how you leverage the national buzz to create local results. How can you make sure your Small Business Saturday is a success and not a failure? Start with these expert tips:
FAIL: Don't participate because you're not a retailer
SUCCESS: Go omni-channel
FAIL: Ignore customer traffic patterns
SUCCESS: Offer deals
FAIL: Ignore existing customers
Check out the details and how-to tips for avoiding an #epicfail.
Related Content