UPDATED!
A set of holiday articles I wrote for singles and daters for Match.com:
12 dates of Christmas
By Margot Carmichael Lester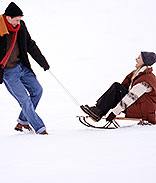 Most people think of the time between Christmas and Epiphany as a no-dating zone because everyone's out of town or catching up from the holidays. But why waste valuable time? Here are the "12 Dates of Christmas" (or just after Christmas). Why not try one out with that interesting new person you've recently met, and see if they don't get you two off to a terrific start?Get ideas for 12 great dates here.
Your fave Xmas show decoded
By Margot Carmichael Lester
Your new guy says he can't get through the holidays without watching A Christmas Story at least three times (he even has the leg lamp). Or it's your new lady friend who sings all the tunes from Santa Claus Is Coming to Town in the shower. Pop culture mavens Alexis Bondoc, columnist for IntrepidMedia.com, and Ian Williams, an author/director/filmmaker, how a person's all-time fave Christmas show reveals his or her dating M.O. Read on for their intriguing insights!
Keep the holiday blues at bay
By Margot Carmichael Lester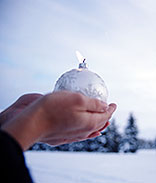 Feeling down about being single this holiday season and wishing you could just go into suspended animation till January 1st? You are not alone, as the song says. "Newly single daters feel down around the holidays, because everything about the holidays centers on the traditional view of family togetherness," says Leah Klungness, a psychologist in Long Island, NY, and coauthor of The Complete Single Mother.  Here's how to avoid the blues.
Holiday dating disasters
By Margot Carmichael Lester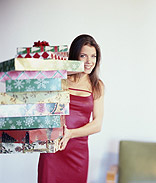 If misery does love company, or if you just need a jolt of laughter, check out this list of five outrageous holiday gaffes—and get some tips for recovering in case you commit them, too. The gaffe of the century occurred when we were all drinking eggnog, and my date kept filling empty glasses. We thought he was being mannerly until he passed out. Click here to read more disasters.
Ask Margot: On love & faith
By Margot Carmichael Lester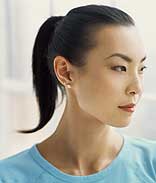 Dear Margot,
My parents are super-Christian, but I'm not. My boyfriend  and I aren't as observant as my parents think we are. I'm worried they'll figure out that we don't practice what they preach. How can I respect their views and help them learn to respect mine?  – Dreading Xmas
Read my advice  here.
How to cope with being single during the holidays
By Margot Carmichael Lester
The buildup to the holiday season begins early, that's for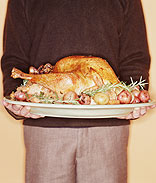 sure. And if you're used to being part of a pair strolling arm-in-arm through a winter wonderland, facing this time of year as a single person can really throw a wrench in your ho-ho-ho. The days ahead may seem anything but merry and bright. If you're ready to begin reconditioning yourself for the single holiday season ahead, read on...
Find love over the holidays
By Margot Carmichael Lester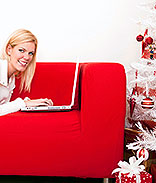 Most people put their online-dating activities on hold during the holidays. But the truth is, when fall turns into winter can be a wonderland for online dating success.
Don't believe me? Check out four reasons you should step up your online dating efforts even as the year wanes by clicking here.
Handling a holiday breakup
By Margot Carmichael Lester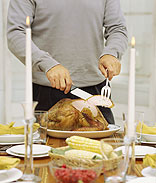 The holidays are right around the corner and you're beginning to realize you want to stop seeing the person you've been dating.
But there's one thing you're not so clear on: Can you break up this close to the season without being forever branded a turkey... or a Scrooge? Our experts tell you how here.